Opis Realty currently owns 45 homes in the Atlanta metro area.  The majority of the homes are rented on an annual basis.  The homes listed on this site are the only ones available for short term renting but we have plans to convert more homes to this format over the next few years.
We have a team of professionals currently managing our portfolio of homes.  Because of our size we are able to provide excellent service to our short term guests.   There is a property manager and various maintenance people available when needed
The short term rental business is new for us and we are making it our number one priority.  We plan to get back to you quickly if there are any issues that need to be addressed.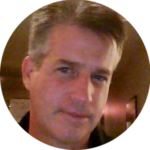 Feel free to contact Judd Vollbrecht for any listing inquiries!
opisrealtyllc@gmail.com
917.733.4084